Our People
Natalija
Rackovic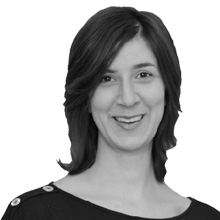 GENERAL MANAGER - V+O SERBIA
Natalija has been part of the start-up team of V+O Serbia in 2008. In 2013 she was promoted to the GM position.

She has previous experience with Alpha Bank Serbia where she was responsible for planning and implementing all of bank's external and internal communication.
Her expertise is on Strategic consultancy, Business development, Development strategies for variouss clients from different industries, Crises Communication, Public Affairs , Corporate & Brand Communication, Internal Communication, , CSR, Trainings for public speaking.

Natalija was in the Faculty of Economics - University of Belgrade. She graduated from the State University of Economics in Belgrade with major in Marketing.
To contact Natalija:
+381 11 324 27 72
sign up for our newsletter