Our People
Svetlana
Savova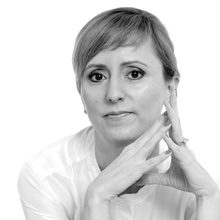 GENERAL MANAGER - V+O BULGARIA
Svetlana has 16 years of experience in communication.

She has been with V+O as a GM since 2004.

She has previously led communication projects for the European Commission Representation in Bulgaria, providing advisory to key international organizations. She has also worked as a Chief Operating Officer at MARC Communication, member of Publicis/ MARC Group.

She has deep knowledge and experience in planning and directing marketing and corporate PR projects in the following business sectors: EU issues, FMCG, finance, healthcare and telecommunications.

She holds a Master of Arts in International Relations and European Studies from the University of World and National Economy, Sofia, Bulgaria.
To contact Svetlana:
+359 2 411 21 21
sign up for our newsletter