Our People
Tania
Giakoumaki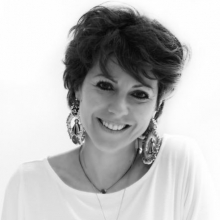 GENERAL MANAGER – CURIOUS AHEAD
Tania is the General Manager of Curious Ahead. She has an extensive experience in the fields of Marketing and Communication with specialization on Digital Strategy and Transformation.
For four years, Tania held the position of General Manager at XPLAIN, significantly contributing to the increase of the agency's turnover as well as its International distinctions (Internationalist Gold Award for Innovative Digital Solutions for PepsiCo, US), combining Content Strategy and Digital Analytics.
She has consulted big International corporations like PepsiCo while having extensively worked with Brands like Interamerican, AB Vassilopoulos, ELBISCO, Friesland, Volvo, etc.
She holds an MA in Marketing Communications from Bournemouth University and a BA in Communication Studies from Coventry University She speaks English and Italian.
To contact Tania:
tania@curiousahead.com
+30 210 72 49 000
sign up for our newsletter