Our People
Thomas
Varvitsiotis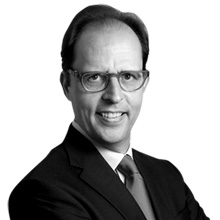 PRESIDENT - V+O GROUP
Τhomas Varvitsiotis is the president and co-founder of V+O GROUP.
With almost 20 years of experience in the field of communication, strategic planning and media relations for a large number of companies and organizations of both the public and the private sector in Greece and the U.S.
He has worked as a journalist at a major Greek Daily Political Newspaper (Eleftheros Typos) and from 1993 to 1995 he was the publisher of the monthly international affairs magazine "EMPHASIS".
He is also serving as President of the Fletcher Club of Greece, Vice-President of the Lambropoulos Foundation and President of the Urban NGO "Paradeigmatos Harin" .
Thomas is a graduate of Boston University and holds a Master of Arts in Law and Diplomacy from the Fletcher School of Law and Diplomacy of Tufts University. He has published a series of articles and reviews and in 1997 he edited the publication "The future of Southeastern Europe" (SIDERIS Publishing).
He is fluent in English and French.
sign up for our newsletter