Our People
Tonia
Gogou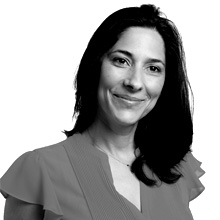 GENERAL MANAGER - V+O GREECE
Tonia joined V+O in 2001 as a Senior Account Manager. Today she jointly holds the position of General Manager at V+O GREECE, with Christina Fatourou, overseeing the operation and development of the company.

She has implemented many stakeholder, public affairs and media relations campaigns for a broad range of multinational and Greek companies with international presence, with special emphasis on internal and local communities campaigns and government affairs. She managed to open, sustain and further enhance the dialogue with governmental bodies and local governors and has extensive experience both in corporate communications, media relations, and issues management and crises. She wrote a chapter on communication issues and crisis management incorporated in the book project of Assistant Professor of University of Athens John Zampetaki, entitled "The Green Crisis".
She began her professional career in 1997 as Advertising Editor in Daphne Communications company, specifically in EXODOS journal and then worked as an Account Executive in the communications consulting company Public Affairs and as Account Manager in the Public & Media relations company, Mediaccess (DDB Group of Companies). She holds a BA in History & Political Science from the American College in Athens, Deree College and a Master in Post Soviet and Russian Diplomatic Studies from the London School of Economics, UK. Tonia is fluent in English and conversational in Spanish.
To contact Tonia:
+30 210 72 49 000
sign up for our newsletter