Internal Communication Program, LIDL HELLAS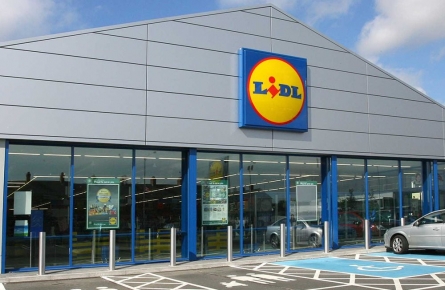 Challenge
Lidl Hellas' leadership discerned a need to acknowledge the contribution of its staff to the company's success and to reach out to them, deepening the bonds between the two and providing proof of its respect and commitment towards them. There was a defined need for appreciation to be shown on behalf of the company, something that would bring the staff closer to its leadership team and the company itself.
Considering the large scale of local employees and the fact that it was the first time that an internal program would take place, the project was challenging.
The strategic decision was to build on the corporate brand among the employees, to showcase the philosophy and the values of the brand through its most valuable asset, its people, in an engaging way.


Project Scope
The communication strategy was built to make its internal audience feel appreciated, acknowledged, respected, supported and part of a team they would be proud of.
Engagement and participation were the key performance indicators of our campaign, the key challenge being to find a creative and inspirational hook in order to boost morale, become a flare of inspiration and strengthen relations among employees and the company as well as the sense of unity.
The strategy focused on the creation of an internal communication platform that would be the point of reference for the maintaining of the relations with the employees, achieving to make them ambassadors of the company's culture and philosophy. This platform would have to be equally inclusive of men and women, close to their interests and appealing to both whereas at the same time inspiring. It would enhance the group's unity spirit as "one team" that can achieve anything based on its attributes.
The key communication messages were formulated to showcase that Lidl Hellas is a "team player". Its philosophy is based on the cooperation of its staff, on their talents, passion and positive attitude. It is a team who plays to win everywhere in Greece.


Result
The campaign was a success in terms of participation of the staff and of
their satisfaction level. The program reached all 5,000 employees and men
and women equally participated. All levels of the staff took part in the activities,
from leadership team, administrative team and store employees.
All activities were welcomed with enthusiasm and impressive
participation numbers, while the winners' feedback was extremely positive.
sign up for our newsletter