Jack Daniel's Tennessee Honey Launch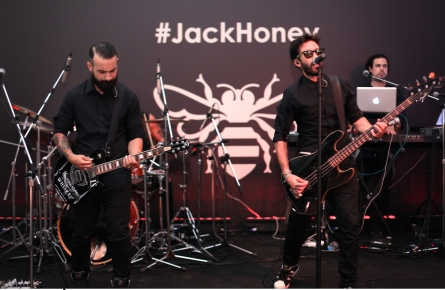 Challenge

During June 2015, Brown-Forman Greece launched Jack Daniel's Tennessee Honey, a sweet mix of the famous whisky with honey. Under this scope, we created and implemented an inspiring 360º PR plan to support the launch and build brand image. With a series of experiential actions, the plan succeeded in getting both internal & external audience acquainted with the new member of Jack Daniel's family. Corresponding to Greek market's shift towards mixology Brown-Forman welcomed Jack Daniel's Tennessee Honey, World's Fastest Growing Global Spirit Brand, which represents a lighter and more contemporary way of enjoying Jack Daniel's no7.


Project Scope

Jack Honey was launched in 3 phases:
Phase 1
Creative kit dispatch to internal audiences (Brown-Forman's employees, clients & distributors) so as to introduce Jack Honey.
Invitation to meet the new Jack family member in an unexpected kick off meeting, realized in a movie theatre. Brown-Forman's employees & distributors tasted first Jack Honey's unique blend and got motivated by product's performance in other countries and by the objectives for the Greek market.
Phase 2
Teasing digital advertorials: a new bee species is now among us
Top tier media representatives, celebrities, selected bartenders & wholesale clients were invited to "Meet The Keeper" & his new secret in an atmospheric gallery transformed into a big hive.
Jack Honey "came to life" through an unexpected apocalypse that impressed guests, followed by the pop band "Melisses" –bees in Greek– rocking the party, while guests were enjoying Jack Honey cocktails
Guests received a black box resembling a hive, with a custom USB & cocktails' recipes.
Post digital advertorials featuring brand's revelation.
Phase 3
7 digital influencers were recruited to create original
content, generate awareness & establish brand as a lifestyle trend


Result

Kick Off Meeting: 70 attendees
PR event: 90 attendees giving great feedback
TV coverage by no1 lifestyle show
90 online & offline press clips within 2 months
SOME: Over 200 posts generating buzz
sign up for our newsletter