March 2, 2021
1st Virtual Summit on the Environmental and Social Governance Criteria (ESG) "NetZeroAction" by #MYTILINEOS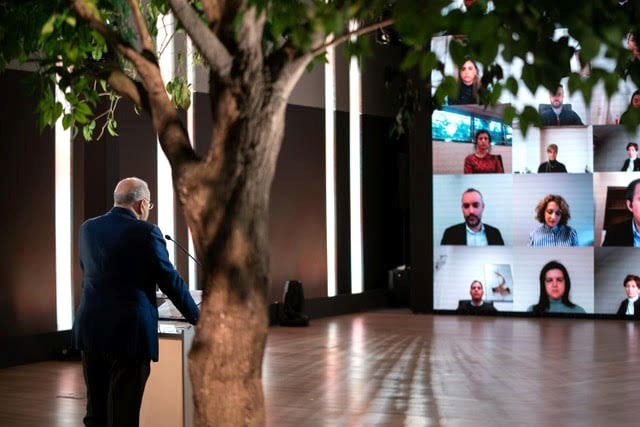 The 1st Virtual Summit on the Environmental and Social Governance Criteria (ESG) "NetZeroAction" by #MYTILINEOS was completed with utmost success.
It was a day dedicated to climate change and the action that needs to be taken, towards the protection of the environment. In the beginning, Evangelos Mytilineos, Chairman and CEO of MYTILINEOS, unfolded the company's vision for a neutral carbon footprint by 2050, to approximately 4.000 employees who were brought together from different sites in Greece and 10 countries in a unique internal digital event.
Later on, he opened the Summit with an interview with Bloomberg where he analyzed the ambitious strategic goals and priorities of #MYTILINEOS, joined by highly esteemed Greek and international speakers, from various sectors, who embarked on a series of discussions adding value and top-level expertise focusing on critical issues around sustainability & climate change (A Virtual ESG Summit for action by MYTILINEOS ( https://www.youtube.com/watch?v=AVpiQNJm1h0...)
V+O Greece team (V+O Communication, Unlimited Creativity, Curious Ahead) along with Yard productions organized both events, proudly supporting MYTILINEOS in becoming the first Greek company and one of the first globally, to lead the way towards a greener and more environmentally friendly industry. Looking forward to what is next!
‹ BACK