July 21, 2021
V+O - GOLD PROTAGONISTS OF THE GREEK ECONOMY 2010-2020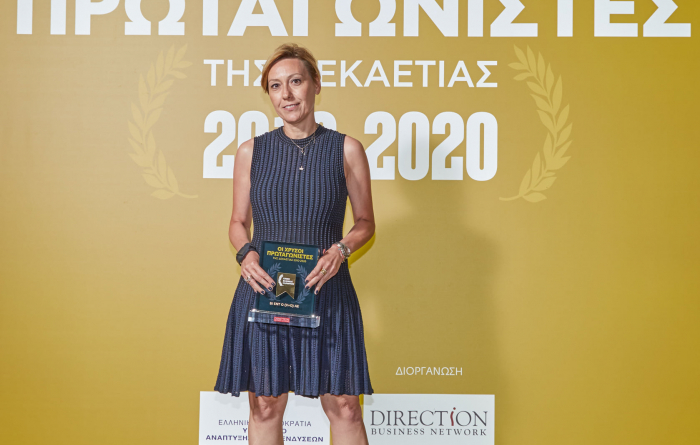 We are proud to announce that V+O has been awarded a GREEK BUSINESS CHAMPION, during the 6th organization of the «GOLD PROTAGONISTS OF THE GREEK ECONOMY 2010-2020» business awards, held under the auspices of the Ministry of Development and Investment and curated by DIRECTION.
V+O was distinguished as a Greek Business Champion of the Decade 2010-2020, upon evaluation of economic indicators, in the category of companies that managed to increase their turnover and pre-tax profits by more than 50% during the years 2010 – 2019.
V+O is the only company of Greek interests with a presence to the Global Top PR Agency Ranking and has gained more than 58 global and local distinctions, during the past decade.
This distinction is dedicated to all the members of the V+O family, who share the company's vision & values, while showcasing their commitment to achieving great results. A great honor for a passionate team, managed to thrive during a challenging decade.
‹ BACK